ATTENTION: All People Who Feel socially anxious During These Chaotic Times
Reprogram Your Mind So You Can Eliminate Self-Limiting Beliefs and Feel More Confident Every Day
…Banish worry TODAY and live an anxiety-free existence!
Read On To Discover How To Live Your Life Free From Social Anxiety Starting Today...
A large part of nearly everyone's life is about interacting with others. Unfortunately, for a growing number of us, that type of social interaction is the cause of great anxiety and extreme self-consciousness.
Over five and a half million Americans alone suffer from this phobia, which is most commonly referred to as Social Anxiety Disorder and these numbers are matched throughout the Western world. Many experts say this is the world's third most prevalent mental health issue. The effects of which can be absolutely crippling.
There's a pretty wide range of thought on the root causes of Social Anxiety disorder. Something that's blindingly apparent is that where society is today and the direction it's continuing to move in aggravates this affliction more and more. This makes taking it very seriously and learning how we can cure it all the more important.
If you are suffering from Social Anxiety you've come to the right place!
Social anxiety is something that CAN be cured! You just need to have the right tools and strategies for breaking it!
But before we go into that, ask yourself, have you ever faced any of these problems in your life?
-Feeling helpless and unable to act when it comes to triggers.
-You worry excessively over normal, everyday social situations..
-You don't have a proper support system needed to help you deal with your condition.
-Or you are totally clueless when it comes to dealing with your condition.
Well, you are not alone. I've once walked down this lost path and I told myself that I would do whatever it takes to figure out the key to freeing myself from my condition and living a life of comfort I deserve.
And after years of experimentation and hardship, I've finally found the solution, which I want to share with you today.
What RTT can do For You:
Develop the self-esteem of a champion

Eliminate all fears and negative thoughts


Be more courageous to try and experience new things

Be fearless & unstoppable

Silence the inner critics that are slowing you down

Rewrite your life script & turn it into reality
How RTT® Therapy Gets to the Root Cause - Rapid Transformational Therapy®️
But Wait, That's Not All...
If you get Master Your Mind right now, you will get these bonuses:
Overcoming Shyness 101
Discover The Secrets to Overcome Shyness!
Breathe
Discover a Simple Guide to Putting an End to Stress and Wasted Time
Rapid Transformational Therapy Top 9 Frequently Asked Questions
Each Rapid Transformational Therapy session lasts between 90 minutes to 2 hours. For that reason, we ask you block of a full 2 hours in your calendar to make sure you're not rushed.
The experience feels different for different people. Some people feel a floating sensation, some do not. Others may feel sleepy, some do not. Most people feel relaxed and at ease. What's most important is to know that how you feel isn't an indicator of how effective it is. Regardless of what it feels like - it's working. I promise.
Can I get "stuck" in hypnosis?
No! That's an old wive's tale. You have complete control the whole time. You can talk, move your body, get a tissue, even get up and leave (I've had clients who had to stop to pee before!). If our call gets disconnected you may drift into sleep if you're really relaxed, but eventually you'll notice that you're not hearing my voice and open your eyes.
Hypnosis is not magic - it's science! It works by creating a burst of brain waves that are the same as when you're in REM. That's what allows you to access the subconscious mind. It's very easy and anyone can do it, you'll see for yourself when you do it too!
What if I don't "go deep" enough?
Don't worry about how deep you go. I want you to forget all about that. It's really not important. The depth of trance is not linked to results at all. So don't get stuck on "Am I deep enough?" Just tell yourself the truth - "This is working" and it will absolutely work. Just know that it is effective.
What if I think I already know the reasons behind my issue?
What makes RTT amazing is that even if you think you know the reason, you see it in a COMPLETELY new way. That's what allows you to change the meaning and ultimately, change your beliefs. And for many clients they go back to scenes that are totally different than what they expected. Just relax and trust that your subconscious mind will show you exactly what you need to see.
What if I go back to scenes that are painful or scary?
If you go back to scenes from your life that are related to things like sexual or physical abuse, or other trauma, it's important to remember that you are not reliving that scene, you are simply reviewing it and that you are safe. I will support you and create a safe space for you to express your emotions and heal - you'll be OK.
When will I start to see changes?
There are 3 types of change from Rapid Transformational Therapy - every person is different:
Immediate: You feel a massive shift right away - immediate changes in your physiology, thoughts and behaviors right in the session.
Incremental: You see consistent shifts every day, or over time.
Retroactive: You don't see the shifts right away and then one day you suddenly look back and see all of the things that are different in your life.
Join today
Master Your Mind
This personalized program includes:
* Pre-session zoom call discussion
* A preparatory self-hypnosis relaxation recording
* 3 x 2 hours RTT session to discover the root cause of your problems
* 3 personalized transformational recording to be listened to daily for 21 days
* Email check-ins for continued support
*Bonus: 2 ebooks.
Black Friday offer is now available!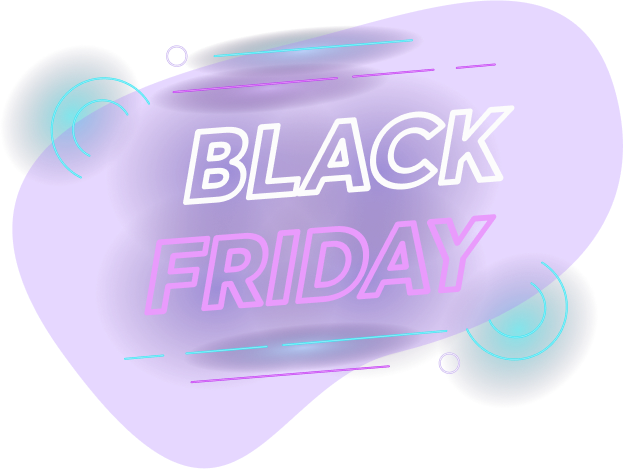 Created with